Clemson Downs Focuses on each Resident's Unique Needs.
We know searching for a Memory Care Center can be difficult, and Clemson Downs hopes to make your decision a bit easier. Our two-story resident-focused Creekside Cottage featuring memory care is dedicated to the special care that residents experiencing the effects of dementia require. In fact, our Creekside Cottage is the only facility of its kind in Upstate South Carolina. Every detail has been deliberately addressed: Top-tier professional staff, health and wellness programs, customized diet plans, creative studio and activities to enrich your loved ones skills and abilities. We strive to make everyday the best it can be. Even the floor plan and décor are designed with our residents' well-being foremost in mind. Please schedule your visit of Creekside Cottage featuring memory support and care. We have served the Clemson community since 1980 and want to serve your family.
Clemson Downs Focuses on each Resident's Unique Needs
Through a commitment to provide excellence in care, we use best-in-class programs, such as the Positive Approach to Care™ taught by nationally recognized dementia care expert Teepa Snow. Several of our employees are certified to teach this program that focuses on fundamentals to help care providers better understand those living with dementia so that we can better relate to residents and their families. To learn more about her program, visit www.teepasnow.com.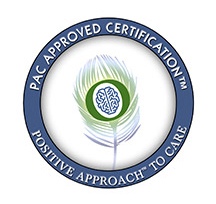 Services and Amenities
Individualized care plans designed to create a sense of meaning and purpose for each resident.
Private rooms are available to all residents.
Daily supervision by a registered nurse as well as our memory care team.
"Purpose-built" secure design features are ideal for memory care residents.
Whirlpool bathing facilities for Memory Care residents.
Wheelchair lift equipped van for transportation to medical appointments.
Genesis Rehab Services provides on-site speech and physical therapy.
A full time Activity Coordinator focusing on our residents needs on a whole and individually, as well as an active volunteer staff who provide additional services and friendship.
Podiatry and X-ray services on-site.
Private dining room serves three daily meals.
Professional beauty salon in Creekside Cottage.
Residents will enjoy beautifully landscaped areas surrounding the Memory Care building, as well as a courtyard and garden area.
Laundry and housekeeping services offered daily.